The Black Swan Book Club
Our favorites, all in one place.
Find your next obsession.
Hand-picked books just for you.
Our Weekend Book Club suggestions have found a home right here. Each book is hand-selected by The Black Swan coaches, and our list is curated with you in mind. Books that inspire, transform, challenge, and have kept us riveted from the moment we found it on the shelf. Learning is one of our core philosophies, and we want to share the books that have broadened our minds.
We don't earn money from recommending these to you, we just care about your growth.
Each title contains a short description of the book, why we love it, a review from one of our coaches, links to add the title to your reading tracker, and where you can purchase it.
Discover your next obsession here.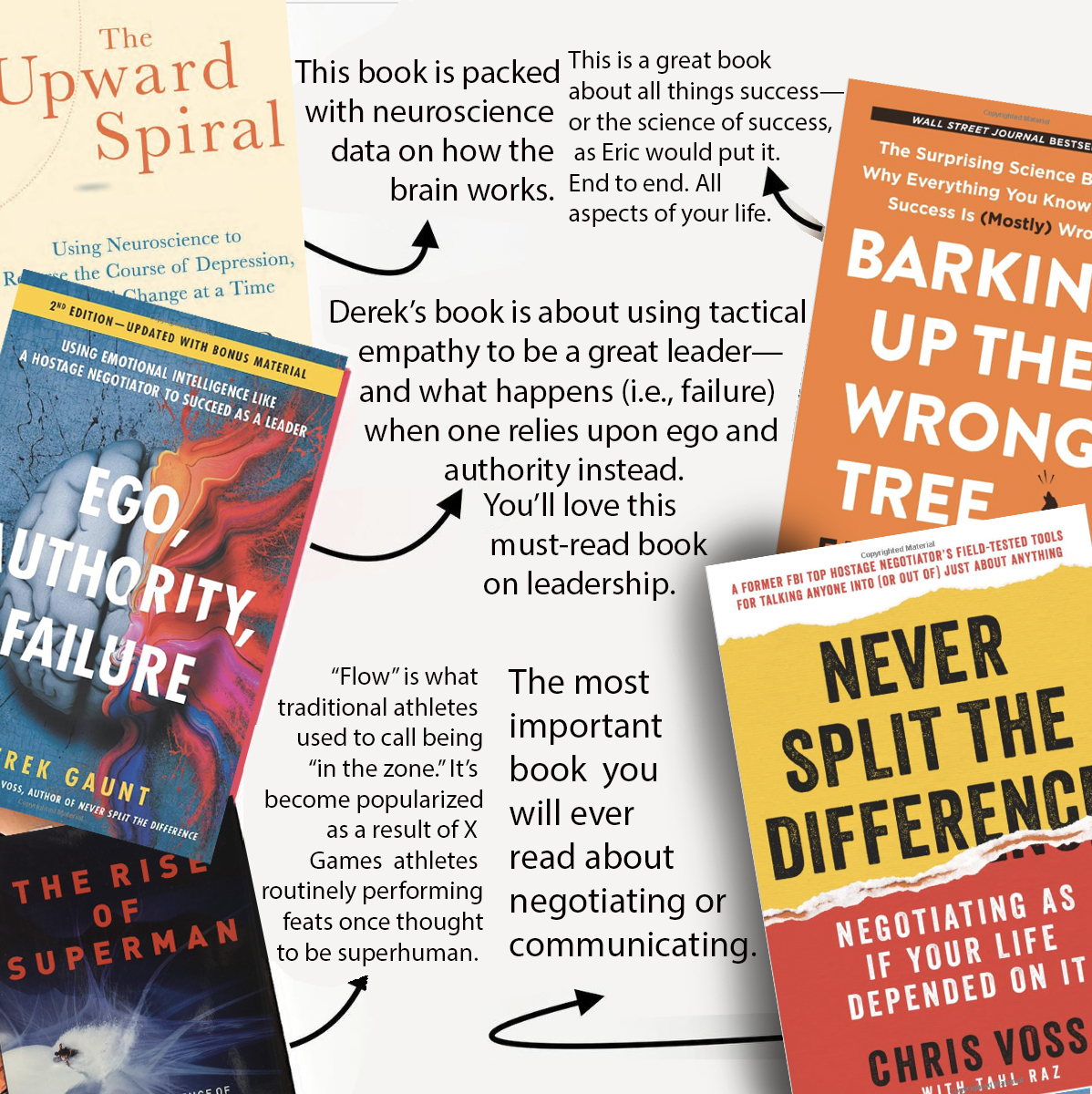 Have you read our coaches' books yet?
Transform your negotiations.
Chris Voss's book, Never Split the Difference, is a game-changer for negotiations. A continual bestseller, Never Split the Difference has high-stakes, gripping stories on Chris Voss's time as the lead FBI international hostage negotiator and the lessons he's learned from his experience. A staple for everyone and the foundation for our Black Swan methods, Never Split the Difference isn't just a must-read, but a reread.
Derek Gaunt's Ego Authority Failure, takes a hard look at leadership styles--those to be emulated, and those to reject. Through his experience in law enforcement and as the former commander of a hostage negotiating team, Derek breaks down power dynamics, authoritarian leadership styles, and why becoming an empathetic leader is the best decision you'll ever make.
Chris's most recent work, The Full Fee Agent, with former pro football player and Real Estate guru Steve Shull, is all about applying negotiation power skills to the Real Estate World. An unfiltered look at the pains and pleasures of the Real Estate game, The Full Fee Agent is like Never Split the Difference meets Real Estate.
Don't miss our monthly book club! Subscribe to our newsletter.