Negotiate Virtually with Success
Virtual negotiations have become a staple of business today. Most people haven't tailored their strategy to navigate the challenges and advantages of negotiating in this new way.
Join Chris Voss and Brandon Voss for this 3-session course (90-minutes each session) that will help you get the results you need in virtual negotiations.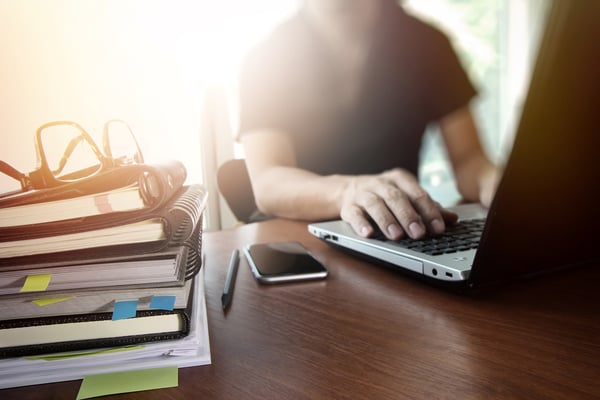 Session 1
Zoom and other video-meeting software have become the forefront of how negotiations being handled. In this session, we'll talk about how to properly prepare for a video negotiation, what to watch out for and tactics to use.
Session 2
With teams working remotely, email negotiations aren't just with clients and prospects, it's a prominent method of internal communication. We'll layout which tactical empathy skills are best to use in email and which to avoid. You'll learn the biggest mistake people are making when emailing, laying out all their moves at once, and what to do instead.
Session 3
Effective implementation is really what makes or breaks a deal. Learn how to ensure the implementation goes as planned and how to best address your counterpart virtually when things have gotten off-track.
FAQs:
How is the course administered?
Each session is conducted live online using Zoom. You'll receive the link to access the course a week before the course starts. We'll also send reminders the day before and day of your session.
What are the technology requirements?
For the best experience, the live online sessions should be accessed via a computer/laptop. Please make sure your web browser is up to date.
What happens if I miss a session?
Each session is recorded and the recording is sent to you for review. Refunds will not be issued for missed sessions. Please plan accordingly and make sure you have the sessions on your calendar.
How long do I have to access the recording?
All recordings are viewable for 21-days after each session. They are not downloadable. Recordings are sent within 24 hours after the session ends.
Class Dates
Weekly, on Mondays at 1pm ET - 2:30pm ET
July 19th

July 26th

August 2nd
Instructors
Testimonials
" I recommend the Black Swan Method online training for anyone wanting exceptional business outcomes through an improved communication style."