Face Difficult Negotiations with Confidence
The Black Swan Group gives you the tactical tools for handling difficult negotiations. For 1 hour a week for 3-weeks you'll learn skills for confrontation, dealing with attacks in negotiation, and building rapport without common ground.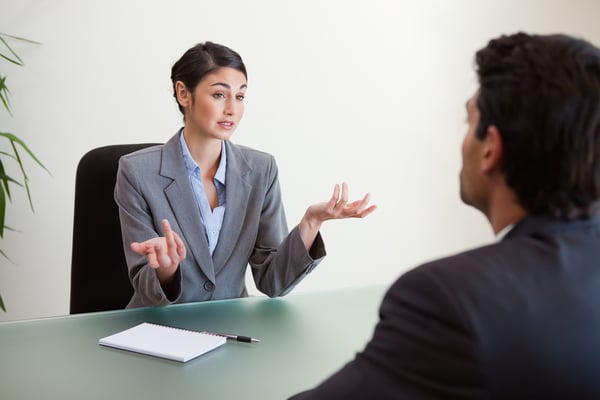 Session 1: Tools for Confrontation
In every negotiation, there comes a time when you have to confront a problem, issue, or individual. This session will give you the talking points and skills to engage in a confrontation that leads to a productive outcome without damaging the relationship. We will answer the question, "How do you make a soft approach to a sensitive situation without inflaming the interaction?"
Session 2: Tools for Dealing with Attacks
Every negotiator has faced a counterpart who seems only to want to attack. This session will give you the tools to handle intense emotions from your counterpart. In this session, we answer the question, "How do I hold my ground or simply say no without derailing our progress?"
Session 3: Tools for Rapport and Information Gathering
We know deep down that people buy or sell with those they trust. This session will give you the tools to build trust with anyone, including counterparts that you have nothing in common with. In this session, we answer, "How do I become a trusted advisor without engaging in the beat-around-the-bush common ground conversation?"
FAQs:
How many participants are in the course?
This course is limited to only 50 participants.
How is the course administered?
Each session is conducted live online using Zoom. You'll receive information on how to access the course a week prior to the course.
What happens if I miss a session?
Each session is recorded. Life happens; if you miss a session, or have to cut out early, you'll be able to watch the recording once it's processed. We do however recommend you attend the sessions live as much as possible.
How long do I have to watch the recordings?
Once the recordings are sent to you, you have 21-days to watch them. They are not downloadable. After all the sessions are completed all the recordings will be sent again. You will have another 21-days to watch them.
Class Dates
Mondays at 10:00 am ET
March 15th
March 22nd
March 29th
What's Included
3 one-hour weekly sessions
Limited 50 participants
Limited-time access to recordings
Testimonials
"With the right negotiation skills in place, you'll enjoy more favorable business outcomes."