As MIT Professor Peter Senge once said, "the only sustainable competitive advantage is an organization's ability to learn faster than the competition."
How do you learn faster than the competition? Read.
As a bonus, reading is also enjoyable and fulfilling.
With that in mind, here are 12 books that should be in any expert negotiator's library.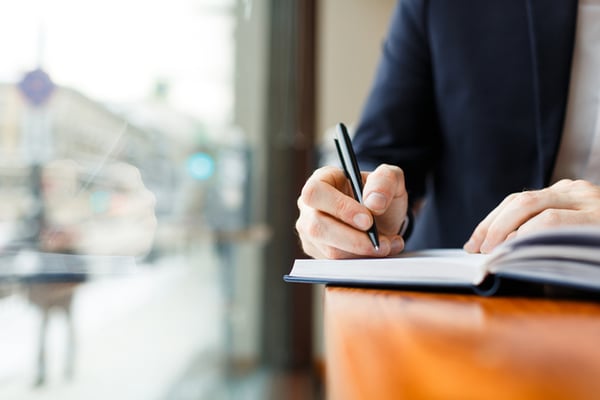 This book is packed with neuroscience data on how the brain works.
The data we have regarding the fact that labeling negative emotions defuses them comes from this book. It's an awesome read.
"Flow" is what traditional athletes used to call being "in the zone." It's become popularized as a result of X Games athletes routinely performing feats once thought to be superhuman.
"Flow" is the key to achieving maximum performance in everything you do. In the flow state, your fears drop away and your insights, pattern recognition, and decision-making abilities rise to ridiculously effective levels.
Is this transferable to the rest of our endeavors, like negotiation? That's what The Rise of Superman is all about. Spoiler: The answer is yes.
This is a book on accelerated learning, i.e., how to 3x your learning rate.
The Black Swan Group applies the principles of accelerated learning in all its training these days. Much of the foundation for our ideas is rooted in The Talent Code.
Daniel Coyle is a great researcher and writer. Reading this book will help you in every aspect of your life. It's a phenomenal book full of useful, applicable ideas.
And it's a fun read, to boot!
This is a great book about all things success—or the science of success, as Eric would put it. End to end. All aspects of your life.
Eric is an entertaining, funny, and engaging writer—and he has to be one of the most well-read guys on the planet. He also writes a blog with the same title.
We've purchased a number of the books he's written about in his blog so that we could take a deeper dive into them. So, that makes his blog a reading list of sorts, which you will find very useful.
Eric's read a ridiculous number of books about success in life: personal success, relationship success, and personal happiness. He then distills the information and makes sense of it. He's a regular guy who's just trying to understand many of the things that make this world a wonderful place to live in, but can, at the same time, seem like frustrating, mysterious, and maddening propositions.
Derek Gaunt is a member of The Black Swan Group. He was one of the most influential hostage negotiators in the national capital region (Washington, D.C.). He led the hostage negotiation teams for the city of Alexandria, Virginia, and later for the Sheriff's Office for the county of Alexandria, Virginia; his teams were always top performers. Derek founded two different regional hostage negotiation associations when he was active. Every hostage negotiator in the D.C. area always wanted to know what he thought and worked to follow his example.
Derek's book is about using tactical empathy to be a great leader—and what happens (i.e., failure) when one relies upon ego and authority instead. You'll love this must-read book on leadership.
6. Stealing Fire by Steven Kotler and Jamie Wheal
Having established himself as one of the leading thinkers and researchers in the world on "flow" thanks to The Rise of Superman, many of the world's high performers (e.g., Navy SEALs and Google leadership) beat a path to his door to collaborate and share knowledge.
This book is about what he learned as a result, and is a phenomenal follow-up to The Rise of Superman.
Michael Lewis is the author of extremely readable and entertaining books (often about complex issues), including Moneyball and The Big Short.
The Undoing Project principally focuses on Daniel Kahneman's prospect theory, and includes quite a number of entertaining stories about human decision bias in other areas. Kahneman has written his own book on the subject (Thinking Fast and Slow), which is both a phenomenal and heavy read.
Lewis also includes a tremendous amount of "backstory" about Kahneman and Amos Tversky (who conceived prospect theory along with Kahneman), which brings both of them to life as wonderful and fascinating people.
8. Priceless by William Poundstone
This book is an easy read and contains a massive amount of information about pricing and the myth of fair value. (Note the "F" word.) Like The Undoing Project, it too includes quite a bit on prospect theory and its authors: Kahneman and Tversky.
There's a saying that "culture eats strategy for breakfast." Fine. So what does that mean, really, and how do you gain insight into how to apply it?
That's what this book is about. Application. Coyle is a master at breaking it down, pointing out some of its real problems, and providing solutions to them.
Robert Mnookin is the Chair of the Program on Negotiation, and the Samuel Williston Professor of Law at Harvard Law School.
His chapter on empathy (Chapter 2, in this book) is one of the best chapters on empathy ever written. Although the book overall is written principally for attorneys, this chapter alone is worth the cost of the book.
11. Difficult Conversations by Douglas Stone, Bruce Patton, and Sheila Heen
This book has been listed as one of the 50 greatest psychology books ever written.
It's readable, useful, and insightful for nearly all person-to-person interactions. You really can't be as good as you possibly can be in negotiation and conversation without reading this book.
The Black Swan Group has worked with both Jim Camp and his son Todd, who now runs Camp Negotiation. Jim was an Air Force pilot, a football coach, and an accomplished salesman. His book is a layman's book that will add depth to your negotiation knowledge. This book is really about the magic of giving your counterpart the right to say no, or as Jim puts it, "the right to veto."
This book offers another angle on tactical empathy (although Jim doesn't use that term). He instead calls it "having a valid mission and purpose set in your adversary's world." He also includes a great discussion about interrogative questions (we call them calibrated questions). This one is definitely worth reading.
You don't have to read all of these books overnight by any means.
But, if becoming an expert negotiator is a goal of yours, all 12 of these books should be in your library.
Happy reading!