2-Day
April 22 & 23, 2024
8 AM to 5 PM
Influencing with Tactical Empathy -

New York, NY
$4599
About the Event
Negotiate the life you want.
Learn the skills that have stopped bad guys in their tracks, secured multi-million dollar deals, and saved marriages. At this 2-Day Live Event, you'll learn the foundational skills of Tactical Empathy. You'll be instructed in the philosophy and science behind our methods, why we prefer empathy to sympathy in business settings, and why an empathetic approach is far more successful and useful in negotiations. Participate in group exercises, enjoy a meal with your fellow negotiators, and become a skilled negotiator—in work and in life.
Seats at our events are LIMITED, so don't wait to register!
Core Focuses
Tactical Empathy—Learn the fundamental techniques and skills that make up the Black Swan Method. We'll focus on the central ideas and understanding of Tactical Empathy, why empathy should be the principal starting place for negotiations, and the difference between negotiation and bargaining.
Gathering Information—Did you know that one third of the population hates being asked questions? Learn the skills that can help you gather more information better than direct questions can, and simultaneously helps your counterpart feel more understood.
Dealing with Negative Emotions—Negative emotions are inevitable when negotiating. We'll coach you in how to respond to personal attacks, how to diffuse negative thoughts in your counterpart, and how to create more trust-worthy and long-term relationships.
Location
Convene
101 Greenwich Street
New York, NY 10006
The Agenda
Day 1
Check-in & Breakfast
Get checked in for the day, find a seat, and have a light breakfast before we get started.
Session 1
Lunch
Lunch is served. Eat, and connect with the other awesome attendees.
Session 2
Day 2
Breakfast
Breakfast is served. Eat, connect with the other awesome attendees.
Session 1
Lunch
Lunch is served. Eat, connect with the other awesome attendees.
Session 2
About the Instructors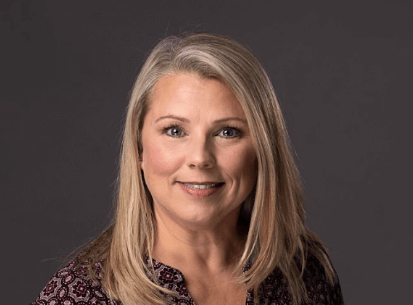 Sandy Hein
Negotiation Instructor and Coach

Sandy began her career as a police officer in Alexandria, Virginia, and wore many hats during her 23-year stint, including 10 years as a hostage negotiator. She was also a certified instructor with the Virginia Department of Criminal Justice Services and served on the training faculty of the Virginia Sexual and Domestic Violence Action Alliance.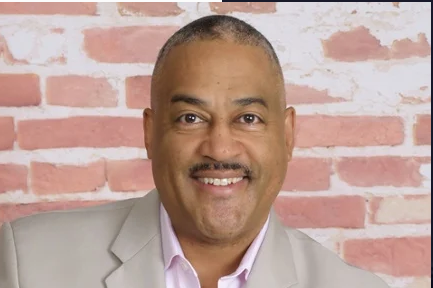 Derek Gaunt
Negotiation Instructor and Coach
Derek Gaunt is a lecturer, trainer, and author of Ego, Authority, Failure©. He has 29 years of law enforcement experience, 20 of which he served as a team member, leader, and then commander of hostage negotiations teams in the Washington, DC metropolitan area. He is a hostage negotiation and incident command...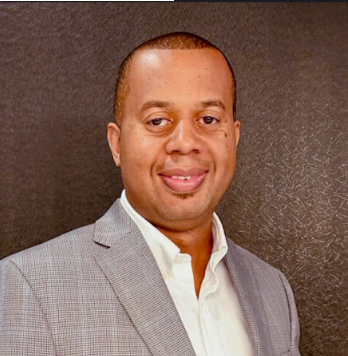 Jorge Gayle
Negotiation Instructor and Coach
Jorge spent two decades working for JetBlue Airways, beginning his career by serving as part of their founding team and transitioning to a number of positions over the years. With the help of the Black Swan negotiation methods, Jorge and his team successfully saved millions of dollars across the organization and built better long-term relationships with their business partners.
Frequently Asked Questions
Will Chris Voss be there?
No, I am sorry Chris will not be in attendance. Our top instructors will be there to teach.
How many people will attend this event?
The event is open to 50 attendees only. You can expect to interact with each of our speakers, ask your negotiation questions, and network with other like-minded individuals who are hungry to make good deals.
Are meals included with my ticket?
Yes, meals for the day are included. Breakfast will be served during check-in at 8am and Lunch at 12pm.

In between the morning and afternoon sessions, there will be beverages and snacks available as well.

If you have any dietary restrictions, please let us know as soon as possible by emailing info@blackswanltd.com


What is the refund policy?
Things come up and we understand. That's why if you cancel up to 4 weeks in advance we will fully refund your ticket cost.

If you cancel within 4 weeks of the event, a 15% cancellation fee will be deducted from the cost of your ticket.
What should I bring to the event?
Bring your preferred note-taking devices (paper & pen).
What discounts are available?
We don't offer any ticket discounts. We do offer group discounts of 3+ people. Click the link below Enroll Now.
Don't see what you're looking for?
Send us a message to info@blackswanltd.com and we'll gladly answer any other questions you may have about our events.