Managing Conversations with Procurement and Other Deal Killers
One of The Black Swan Group's Laws of Negotiation Gravity™ is: There is always a team on the other side. Among that team is someone as important as the deal maker: the deal killer. Why is the deal killer just as important? The Black Swan Group came across some information indicating that 50 percent of a major telecommunications carrier's signed deals were never implemented.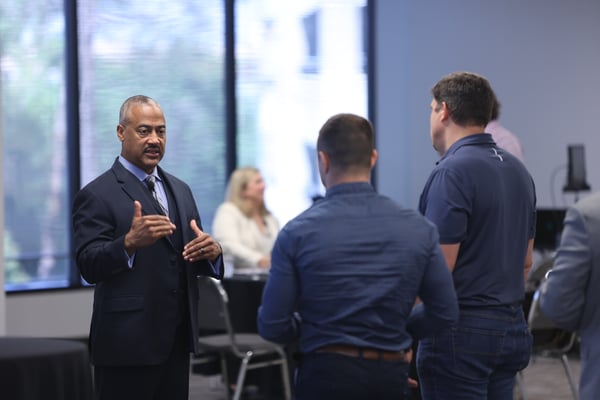 Join Derek Gaunt and co-instructor Sandy Hein in this advanced course, to be equipped with the necessary tools in order to
Unveil the deal killer
Ultimately limit adversarial interactions present in the negotiation.
This (1) 90-minute course includes a 15-minute formal Q & A!
FAQs:
How is the course administered?
This session is conducted live online using Zoom. You'll receive the link to access the course a week before the course starts. We'll also send reminders the day before and the day of the session.
What are the technology requirements?
For the best experience, the live online session should be accessed via a computer/laptop. Please make sure your web browser is up to date.
What happens if I miss a session?
This session is recorded and the recording is sent to you for review. Refunds will not be issued for missing the session. Please plan accordingly and make sure you have the session on your calendar.
How long do I have to access the recording?
The recording is viewable for 21-days after. It will not be downloadable. The recording will be sent within 24 hours after the session ends.
Class Date
Monday
November 14th at
1:00pm ET
Important Details
Knowledge Level #2
Prerequisites:
Level of Interaction: Medium
Limited Access to Recordings